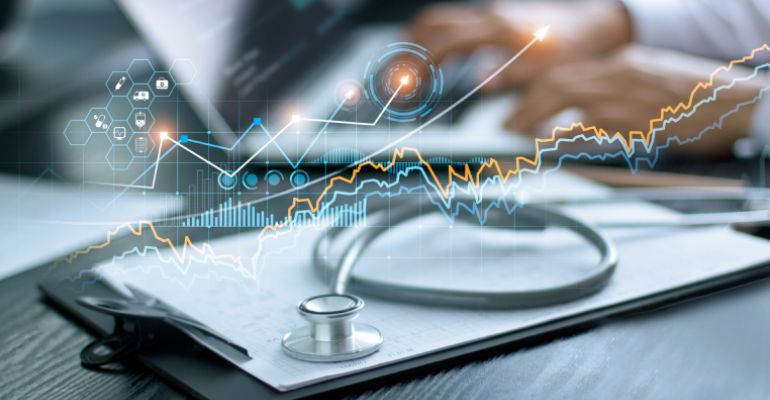 Impact of Data Analytics and Machine Learning on Healthcare Industry
The Healthcare industry has been the largest and most aggressive user of innovative technologies from the beginning. Whether developing a new drug or understanding the users' behavior, the healthcare industry has heavily relied on smart technologies such as automation, machine learning, data analytics, and big data for better growth. According to a report by Markets and Markets, the global market for data analytics in the healthcare sector is projected to grow at 28.3% CAGR substantially. The market shall reach a value of US$50.5 billion by the end of 2024.
The industry has been undergoing constant development concerning cost and quality of care and medications. The growth is extensively fueled by the digitization of healthcare systems globally. As a result of digitization, the major drawback that a healthcare business has to experience is the proliferation of complex heterogeneous data in diverse formats, especially unstructured data. The drive for data analytics in healthcare industries stems from the need for analysis, integration, and the management of vast volumes of data.
Challenges Disrupting the Growth of the Healthcare Sector
So, what are the challenges that the healthcare industry faces which data analytics can solve? Let's have a look;
The healthcare industry majorly faces a roadblock when it comes to the cost of care delivery. According to the Center of Medicare & Medicaid Service, U.S. health care spending grew 4.6 percent in 2019, reaching $3.8 trillion or $11,582 per person. As a share of the nation's Gross Domestic Product, health spending accounted for 17.7 percent. Although the healthcare market players are putting immense resources into improving the efficiency of care delivery, the pressure of revenue with the latest payment and reimbursement models makes it daunting for businesses to maintain historical financial parity.
The disruption caused by the disparate data of payment models drives the demand for advanced data analytics services and solutions for the healthcare industry. With the implementation of data analytics and machine learning-enabled tools and solutions in the healthcare sector, businesses can improve their effectiveness, better understand the risk, reduce errors and costs, and increase healthcare service's operational efficiency. Data Analytics allows healthcare businesses to integrate their data with advanced platforms that process and monitors the information providing actionable insights for better growth opportunities.
Consolidation of Industry
The industry is aggressively consolidating the market to improve the efficiency of healthcare services. Though consolidation promises the operations' longevity, it typically has a long payoff from an information visibility and insight perspective. Care providers and payers are complex businesses and have even more complex data application systems. These systems are subject to many regulatory rules and hurdles, particularly around data security. When prominent players are combined, it typically takes years to achieve a reasonable level of consistency and access to data (information), which increases the blind spots mentioned above.
Data analytics services in healthcare allow businesses to establish a standard view of data across several platforms. Modern data analytics and architectures, smart technologies, and practices can increase efficiency and optimal data management. As a result, data analytics can enable businesses with a consistent and compelling view of healthcare data.
Handpicked Related-content: How Nations' No 1 Population Health Organization Improved Care Delivery?
The boom in Incoming Data
The proliferation of electronic health records or EHR systems, digital health, and smart medical devices has resulted in a massive increase in the volume and variety of healthcare data. Furthermore, this data is still gaining pace and daunting for the healthcare sector to cope up effectively. However, it presents a massive opportunity for healthcare service providers to enhance care through rigorous clinical research, improved care paths, and mobile health. Nevertheless, it also presents significant data management challenges for the industry players.
Healthcare providers have started incorporating advanced data analytics and machine learning tools, processes, and policies required for consistent access to secure and trusted data for better management. Data analytics and machine learning have unlocked the treasure trove of added values for businesses by implementing modern data analytics and management. Today, healthcare businesses implement Power BI, predictive analysis, and AI-enabled systems to enable forward-looking insight and action from this information.
As an early user of advanced data analytics and machine learning tools, the healthcare industry has faced development, implementation, and deployment challenges. To help the industry with such challenges, Anblicks Inc., a data and cloud engineering company, has created an alliance with Databricks.
Anblicks partnership with Databricks allows the company to offer state-of-the-art data analytics solutions for the healthcare industry. The company allows the players to leverage the power of its unique solutions and services, such as data migration, strategy implementation, monitoring, and maintenance, for better growth.