Customer Retention increased by 8%
VP of Customer Success uses capptixAI to identify and address the customer issues proactively.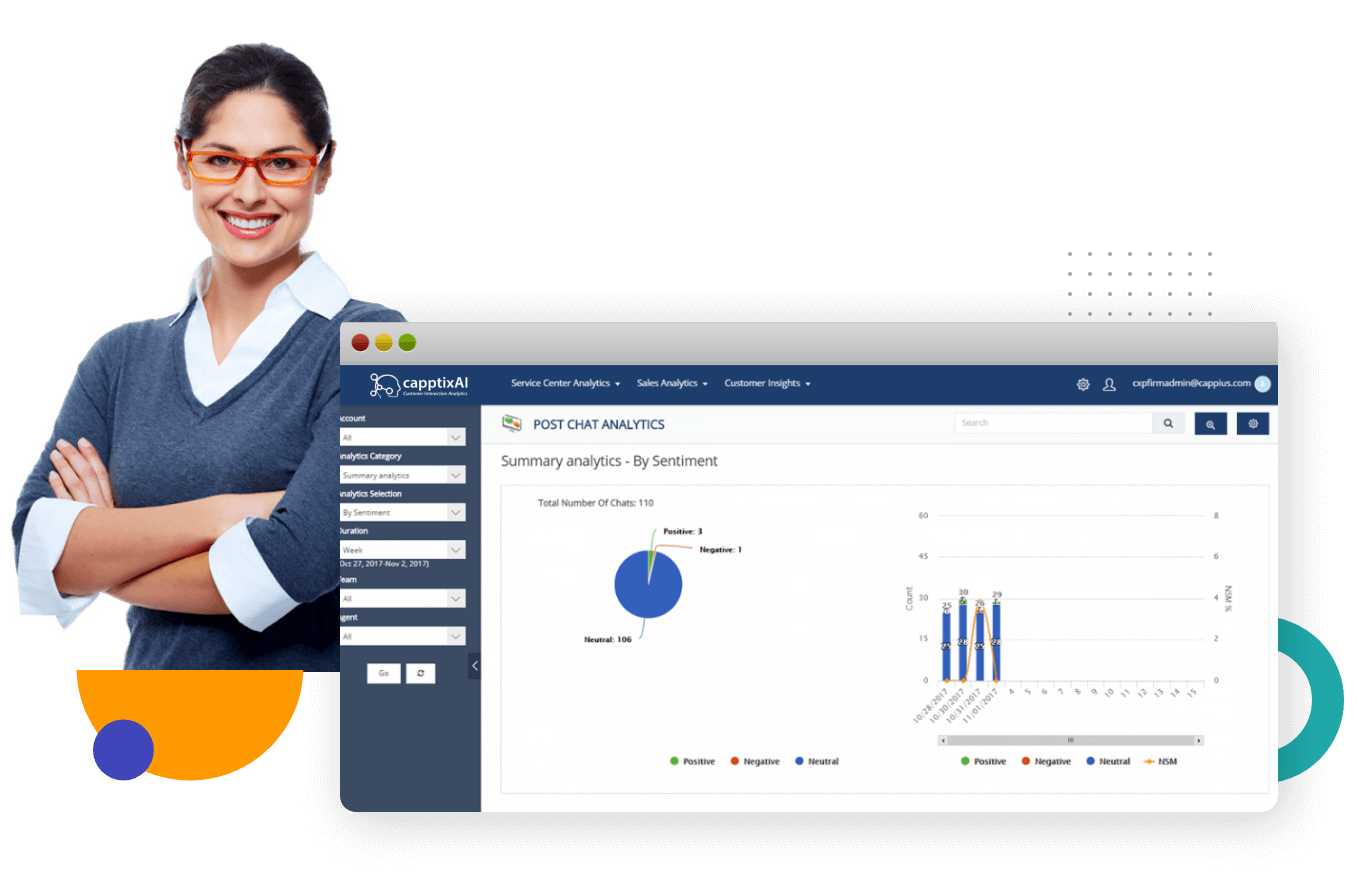 Understand how capptixAI helps you identify the chats having negative sentiment, low customer satisfaction (CSAT) and outliers automatically and address them quickly.
capptixAI Delivers 5 Key Customer Insights
Notice customer behavior in near real-time with customer sentiment trending over the duration of the engagement and take action to retain them.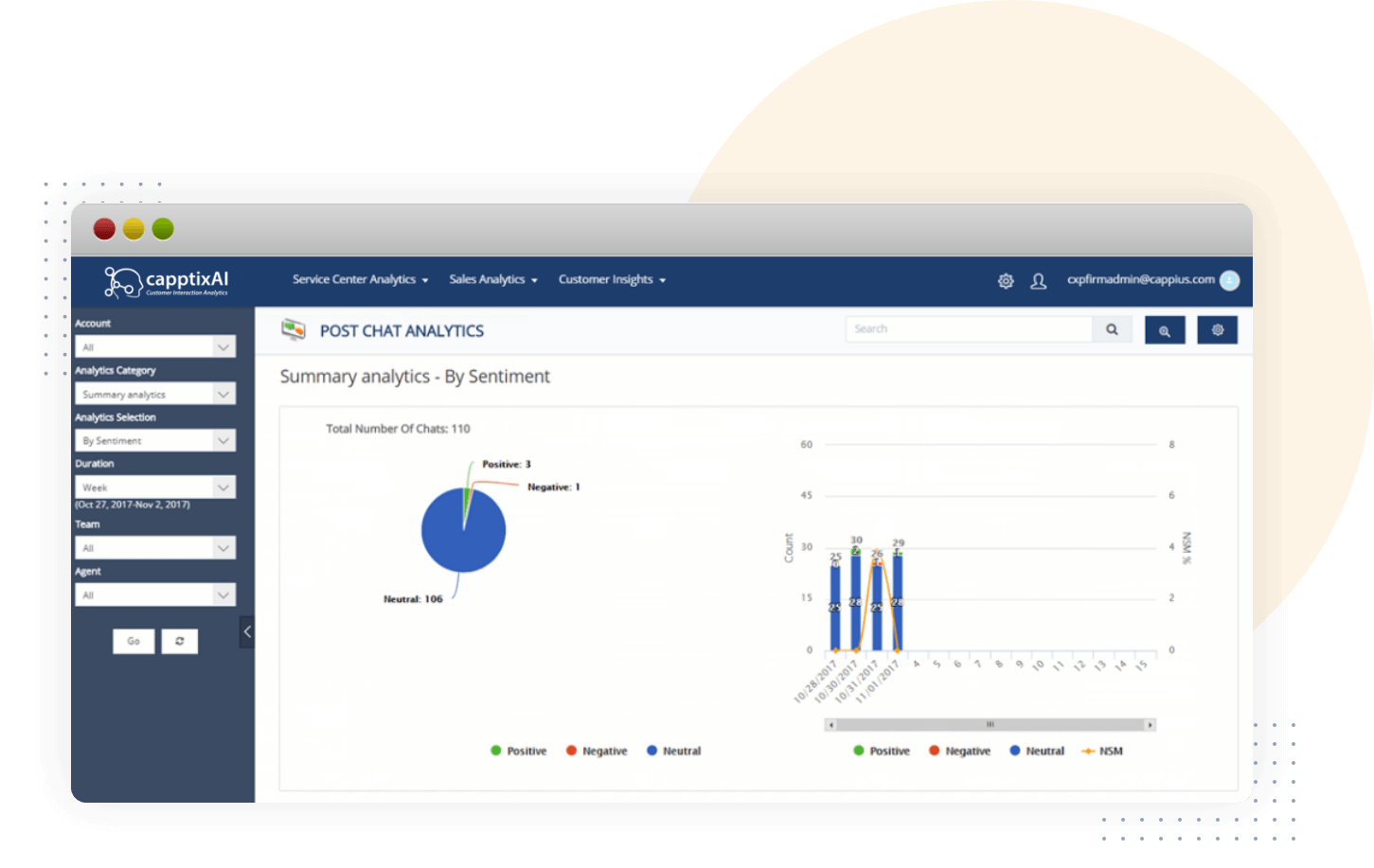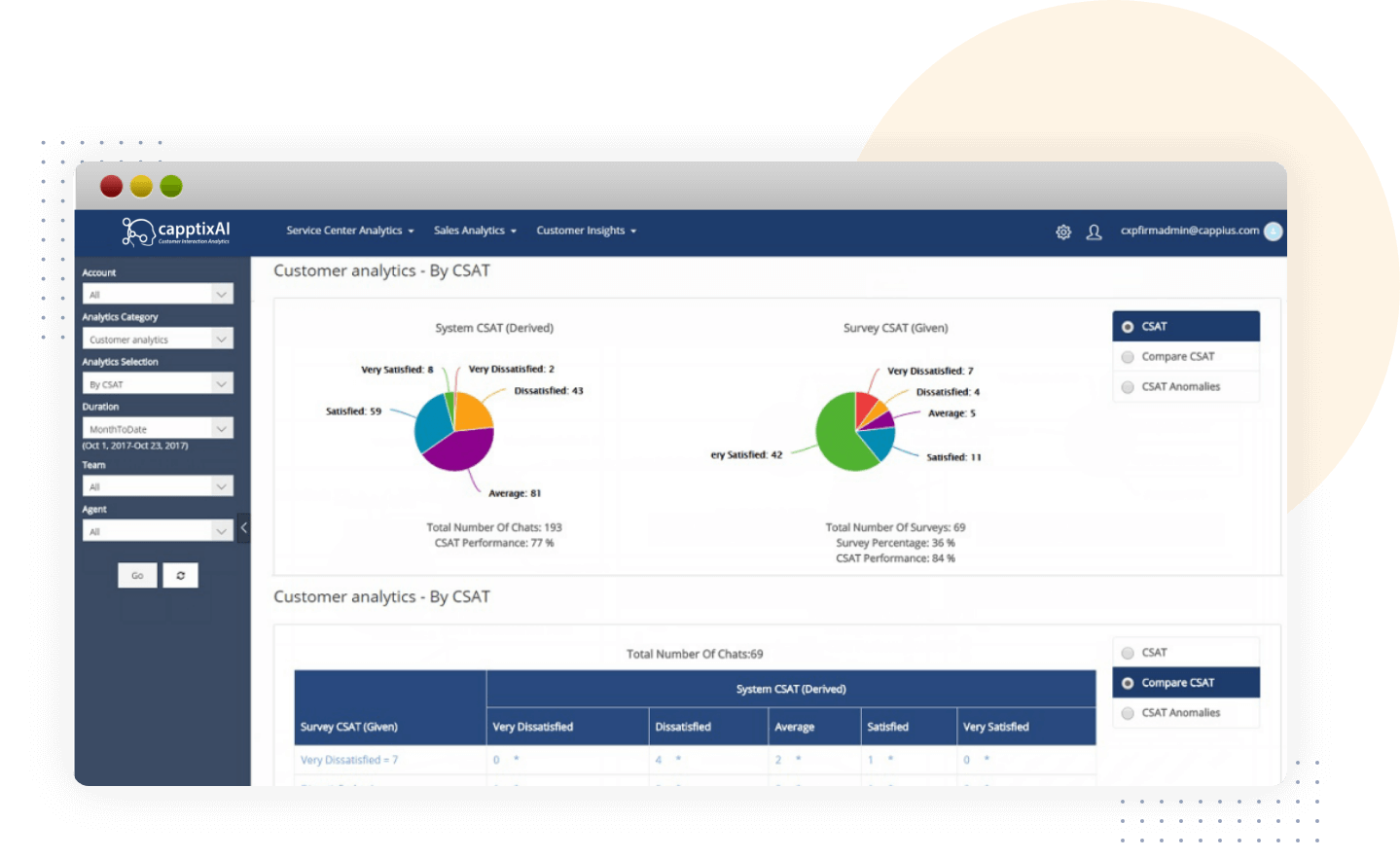 Measure Customer Satisfaction and get quick insights such as How likely is the customer going to recommend your services and more…
Quickly understand your Customer pain areas and opportunities by identifying the most trending topics and focus on delivering the best customer service.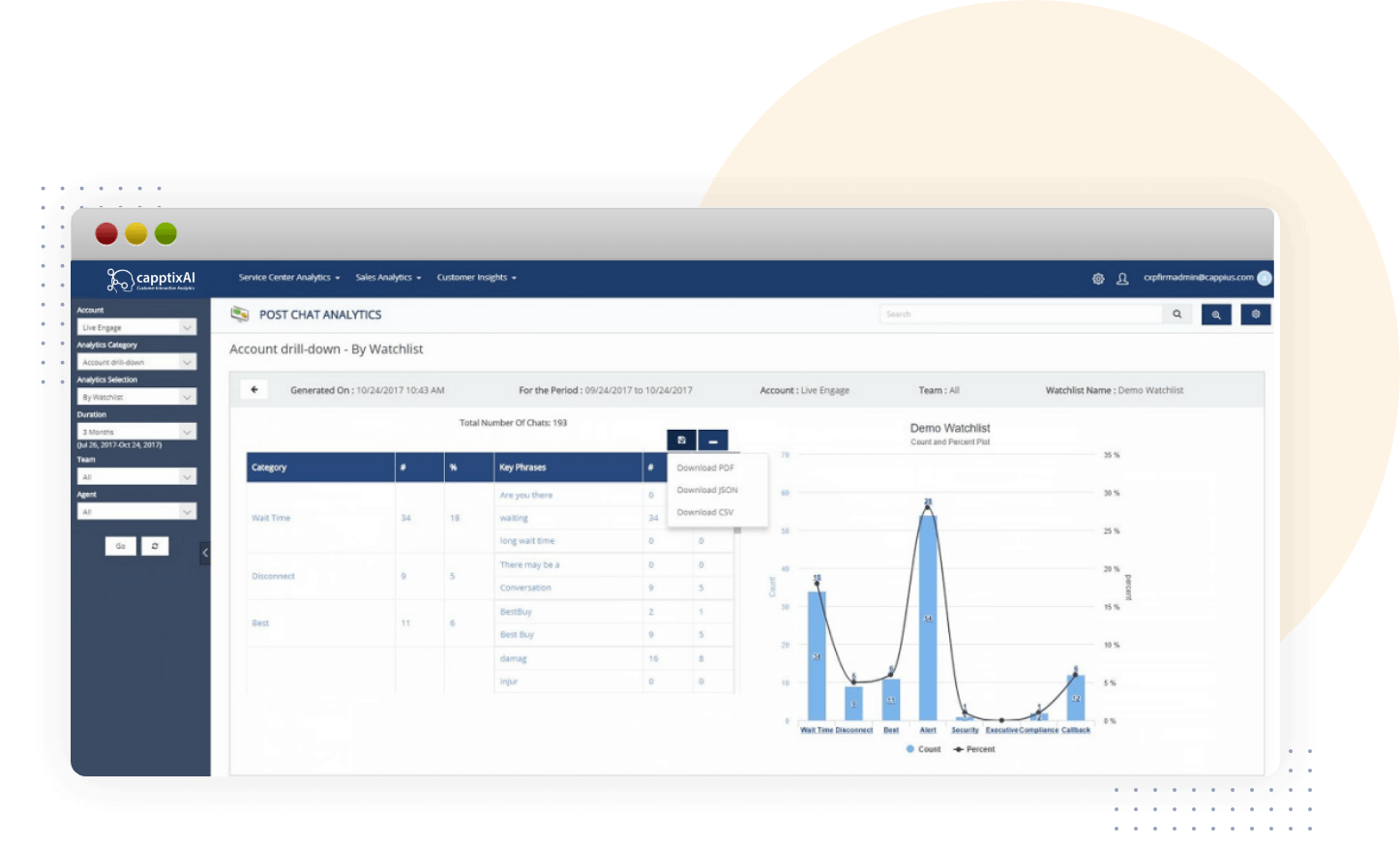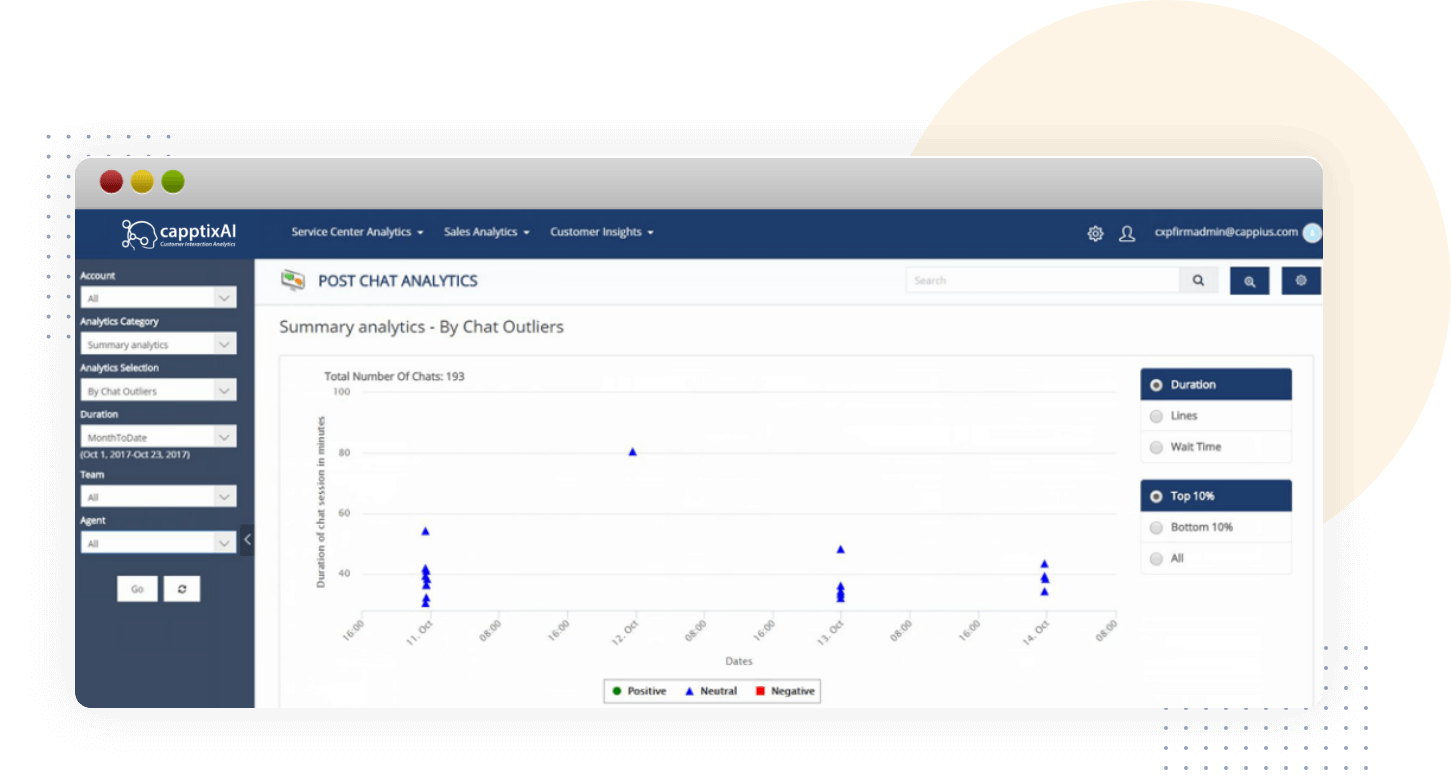 Identify various engagement outliers such as duration, number of lines, average handling time (AHT) and wait time and address them at near real-time.
Predict Churn by mapping the customer journey of repeat customers. Pin point the issues and address them quickly to retain customers.