Agent Training costs reduced by 15%
Understand how capptixAI Agent Analytics helps you to define your organizations quality goals, measure the performance of teams and help reduce training costs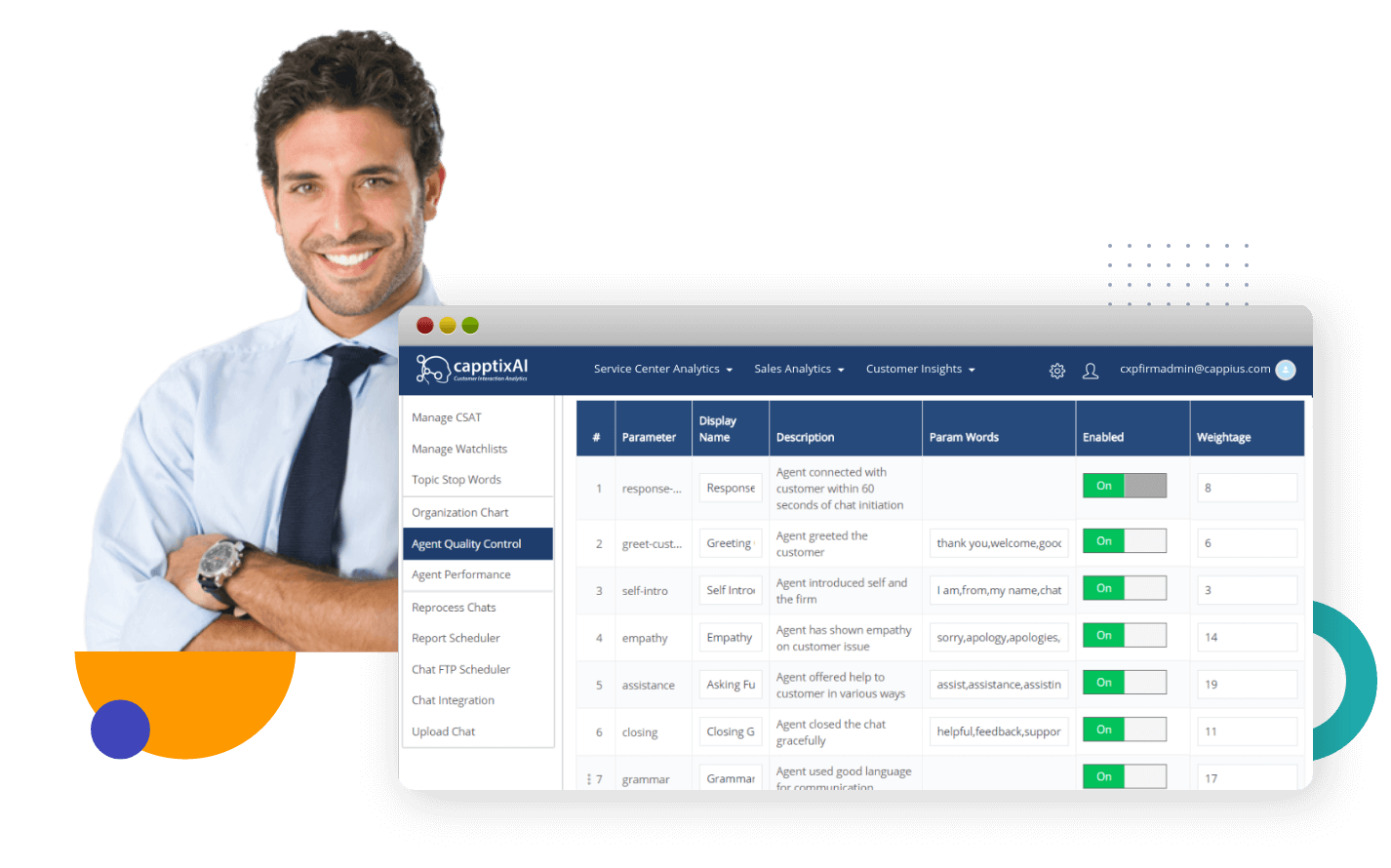 VP of Operations proactively measures team performance and understands the areas of improvement
Use capptixAI Agent Analytics for monitoring Agent Performance and Quality
Define organizations "Quality Parameters" as per the compliance guidelines and configure the KPIs (Key Performance Indicators) to measure the Agents' performance.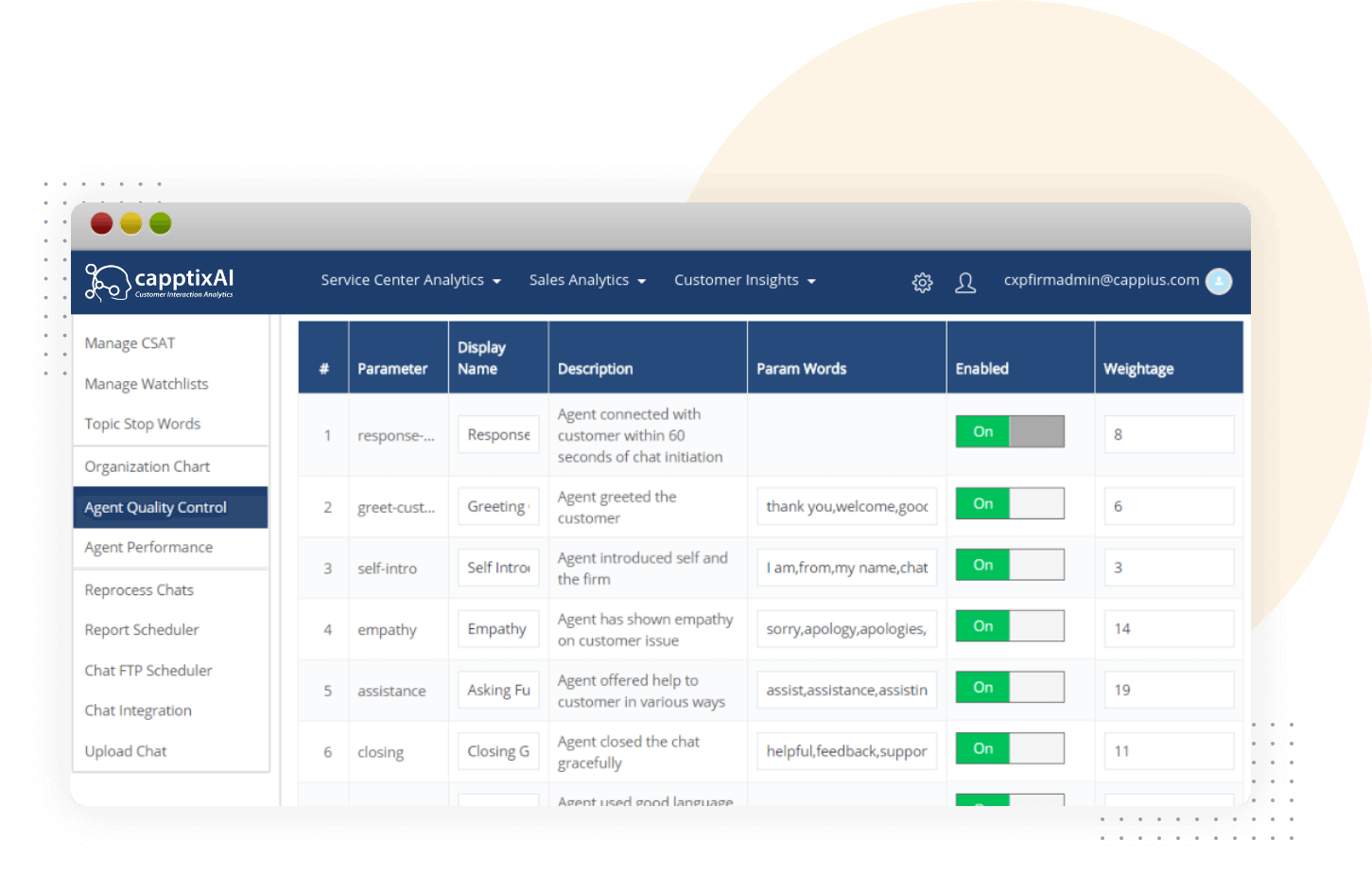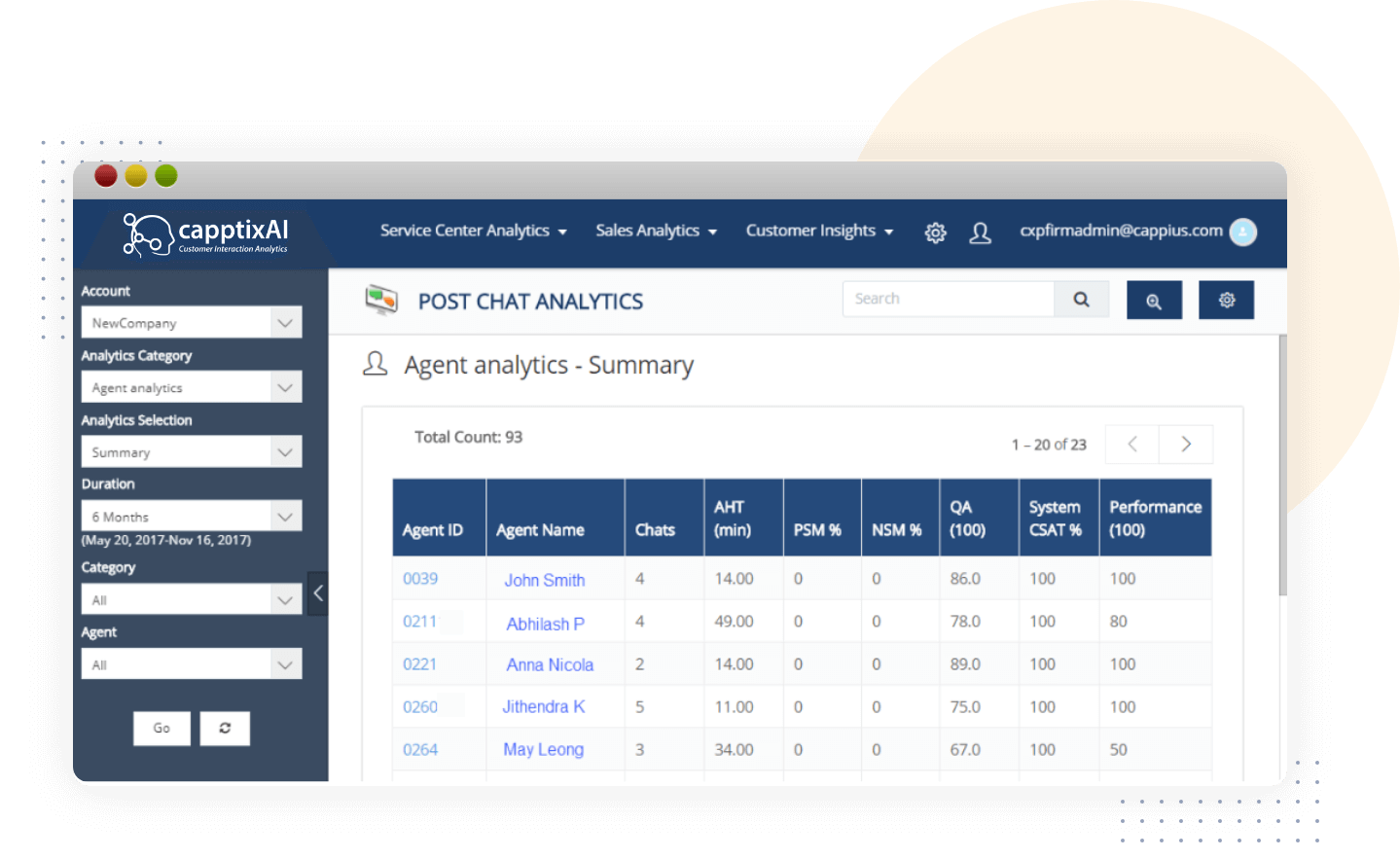 Measure the team performance in terms of various KPIs such as AHT (Average Handling Time), Positive and Negative sentiments, CSAT (Customer Satisfaction) and overall quality rating.
Analyze the agent performance over a period of time, locate the outliers and identify the training requirements to improve the performance.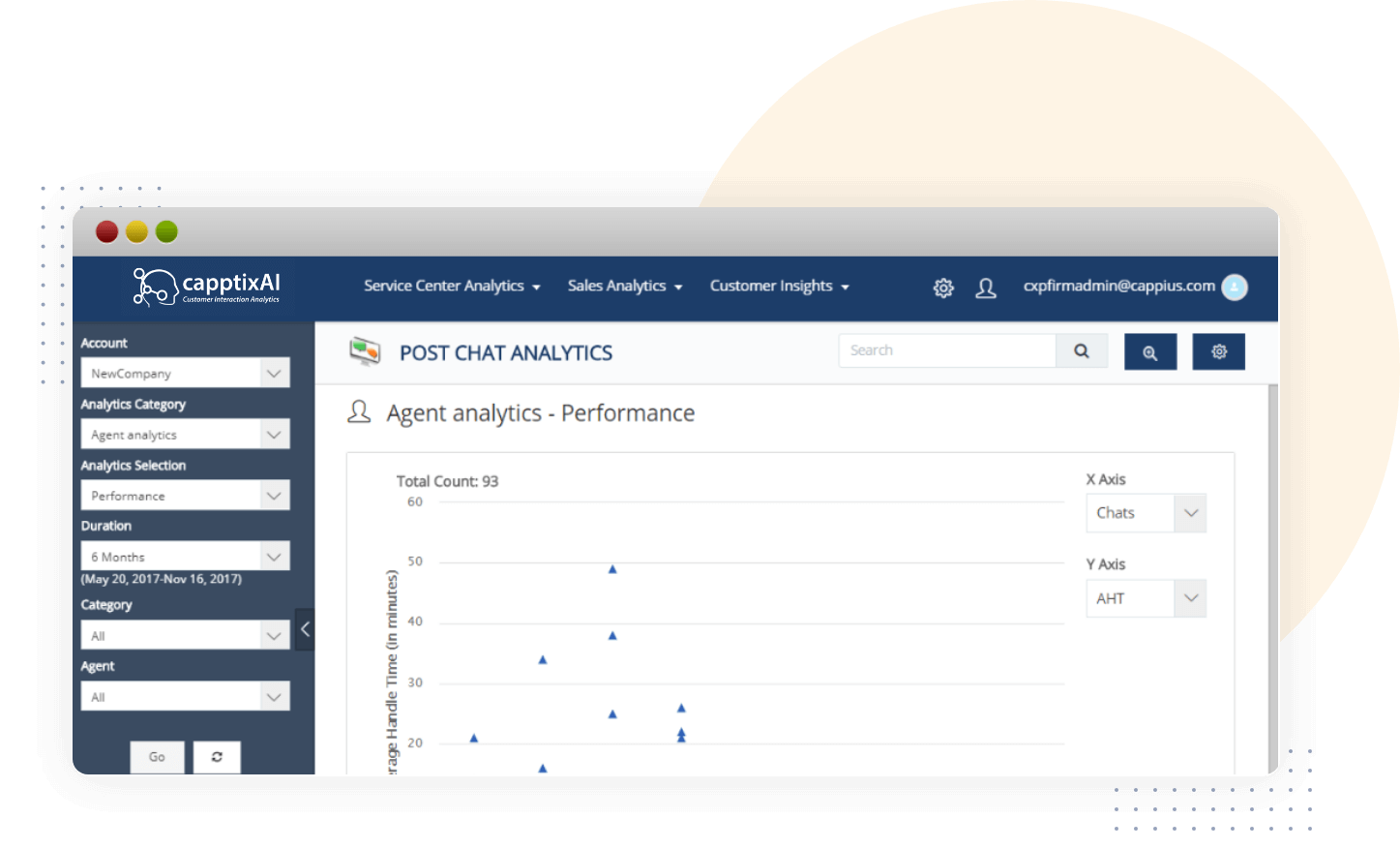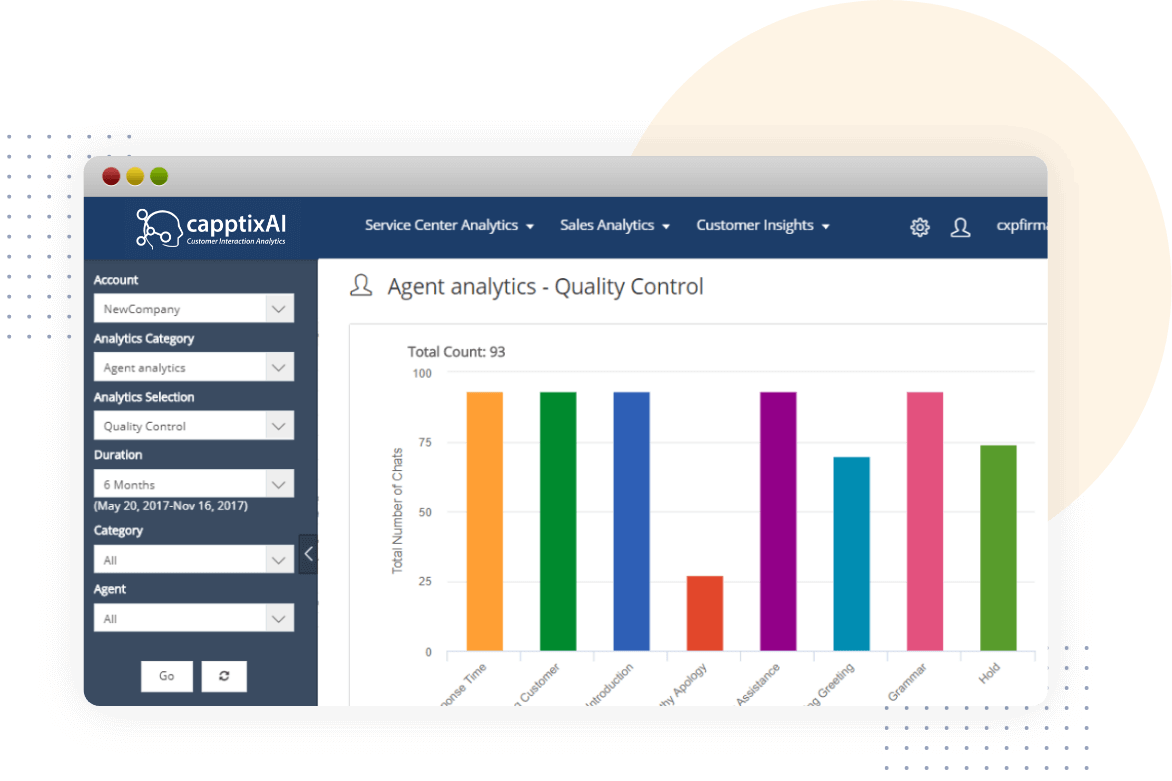 Measure Agent's Quality Scores and identify the areas of improvement. Define a coaching (teaching/learning) plan for individuals and measure the effectiveness of such coaching.
Agent dashboards provide valuable information about overall performance of a specific agent. Compare with organizations standards and device a performance bonus or training plan to retain the agents.