Intelligent Applications Support
Maintain and support intelligent applications with proactive monitoring, problem management, backup, disaster recovery, and more.
Book Your Consultation Today!
Intelligent applications use AI and ML technologies to enhance functionality and user experience. Adequate support for these sophisticated applications is crucial to ensure their reliability, security, and optimal performance. Neglecting to provide proper support can result in functional issues that can negatively affect user experience, causing annoyance and possible abandonment by users. On the other hand, continuous support can help intelligent applications adapt to evolving user requirements and new technologies, enabling them to remain competitive and valuable.
Anblicks is a trusted provider of intelligent applications support and managed services. With a comprehensive range of services and a team of experienced professionals, Anblicks is well-equipped to maintain these complex applications' functionality, security, and reliability. We help businesses unlock the full potential of their intelligent applications, including improved performance, enhanced user experience, cost savings, specialized expertise, continuous improvement, and enhanced security.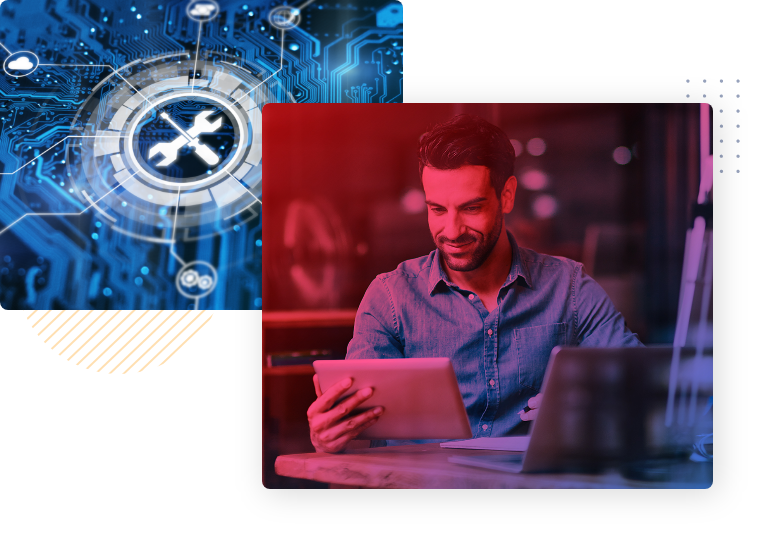 Applications Monitoring & Maintenance
Anblicks offers round-the-clock monitoring services for smart applications to detect and promptly address problems or mistakes. Cutting-edge tools and technologies guarantee the app's smooth operation and safety. Additionally, we offer preemptive assistance to detect and fix issues before they affect users, minimizing delays and ensuring top-notch performance.  
Performance Optimization
Anblicks utilizes cutting-edge analytics and machine learning methods to pinpoint areas that need improvement, allowing businesses to optimize their application processes and boost productivity. Anblicks can enhance user satisfaction by ensuring the app runs seamlessly, minimizing infrastructure expenses, and enhancing overall operational efficiency.