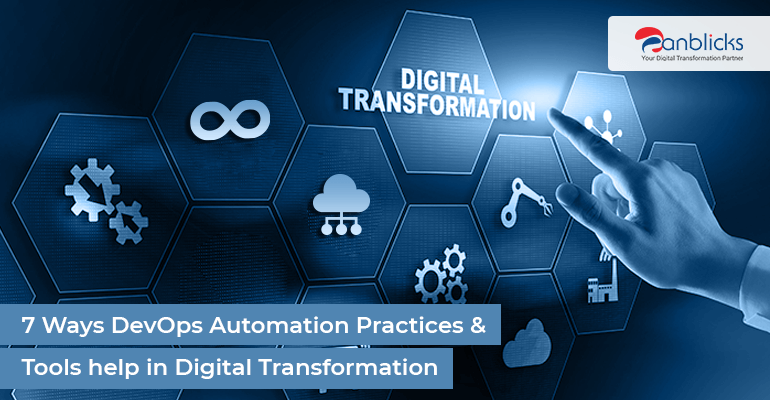 7 Ways DevOps Automation Practices & Tools help in Digital Transformation
DevOps plays an essential role in the waterfall software development model in cloud applications in the digital transformation era. The emerging demand for cloud applications provides speed, agility, efficiency, and economy in the development of digital transformation businesses.

Many companies are facing multiple challenges like harnessing the cloud in digital transformation. Also, in today's era, cloud technologies manage digital transformation highly, which creates a hurdle in data performance with data protection and security.
When companies, adopting DevOps to solve challenges of cloud application in the digital era, many questions are taken into considerations:
What is DevOps methodology in cloud applications?
How to achieve faster software delivery in the cloud?
What are the challenges faced by highly regulated industries?
Here is a small 2-minute video from Anblicks, looking at some of these points by addressing better solutions and DevOps tools to overcome challenges in the cloud:

With an incremental adoption of DevOps practices in the era of cloud application, engineers can smoothly adopt a strong duo of DevOps and Cloud. It helps organizations at even higher levels of speedy performance, software design, and development in multiple industries.
Anblicks can help you optimize your software deployment process. We have accomplished a CloudOps – DevOps automation consulting platform with deep expertise in remote infrastructure management, cloud infrastructure setup, and migration of applications to the cloud.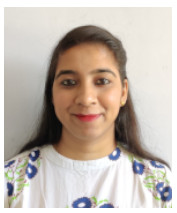 As a part of the Marketing team at Anblicks, Komal Saini focuses on developing, implementing, & managing innovative Inbound, Outbound, and Partner marketing initiatives. She holds an engineering degree in Computer Science. Her hobbies include gaming, digital gadgets, and traveling.