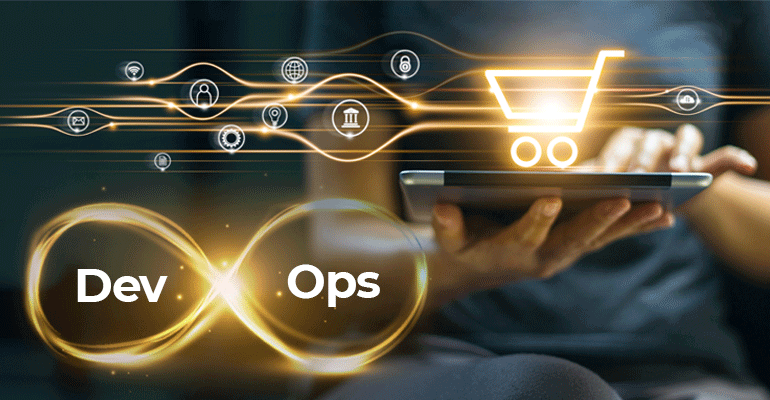 How is Product-Centric DevOps fueling the Dynamic Retail and Hospitality Industry?
According to the new report by Markets and Markets, the DevOps market size is expected to grow from USD 3.4 billion in 2018 to USD 10.3 billion by 2023, at a Compound Annual Growth Rate (CAGR) of 24.7% during the forecast period. The need for DevOps as a service with continuous delivery among retail enterprises is expected to make considerable progress due to the increasing demand for continuous release and deployment at the right time to market with high quality.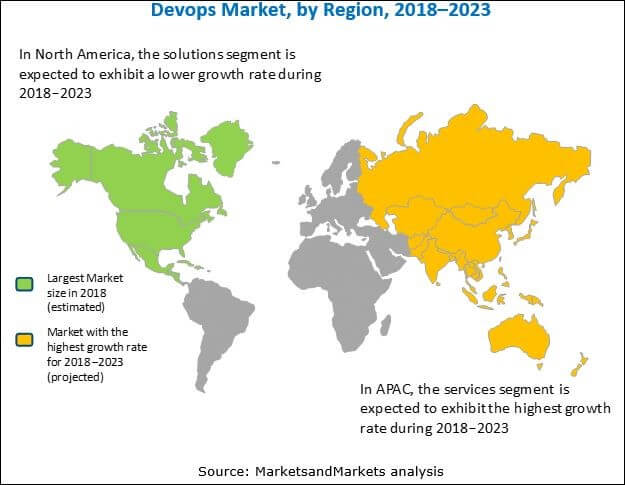 The Puppet has also made available on an industry scorecard based on the company's 8th annual "State of DevOps" survey that suggests that when it comes to DevOps adoption, it is the retail sector that is now the most advanced.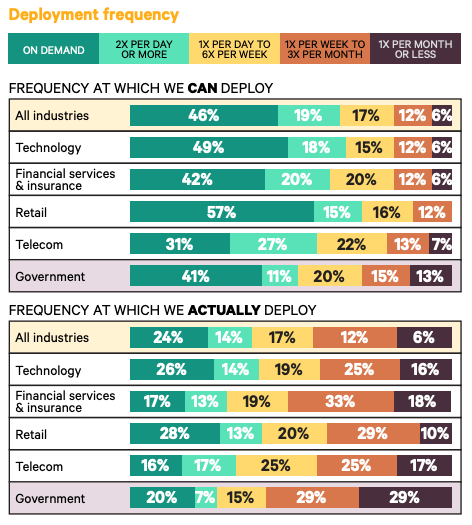 "Retail is one of the leading industries for DevOps adoption, standing third in the DevOps Application Market" – CTO Universe
Scaling DevOps in small and large, highly regulated retail companies presents a unique challenge. Generally, these challenges involve things like:
Launching a DevOps methodology without efficiently considering retail business service outcomes.
To keep pace with how much shoppers are required today to be 'in charge' of customer's purchases and personalized demand interactions responsive to their personal preferences.
Many retailers are struggling with the adoption of new technology innovations for day-to-day operations.
In this post, the author discusses how DevOps fits in retail business services and what companies can do to fuel their retail business services by focusing on the customer experiences, speedy workflow, and high-class quality throughout within the competitive market.
1. Speed-up Retail Digital Transformation with DevOps
In this digital world, every individual is becoming a part of the online shopping journey. This makes retailers and e-retailers depend on high-quality software for sustainability and growth. This increases customer experience expectations which require multiple product testing scenarios for the right time to market. This makes retailers involved in the software test automation process to speed-up the retail industry by below mentioned three significant factors:
Defect detention efficiency:
As developers involved in the DevOps test automation process, it helps them identify the bugs earlier in the development cycle where automation allows the process to happen, which meets customers' quality.
Multi-channel integration and deployment:
As customers are adopting online services at a larger rate, no. of multiple channels increases, and likewise, the expectations also increase. The rise in customer expectations puts pressure on e-retailers to idealize all the services in the numerous online retail channels.

Developers undergo multiple devices testing with various operating systems and all the possible simulations. In this whole testing workflow, the test automation process plays a critical role in handling vast test volume to speed up the business to meet customer quality expectations.
Intelligent Test Automation Utilizing Artificial Intelligence / Machine Learning technologies:
Artificial Intelligence and Machine Learning in the software automation process helps in quality, efficiency, and speed to meet the customer's targets, simultaneously handling risks throughout the flow.

AI helps generate test cases, code, algorithms, and scripts to provide a model-based testing approach, removing redundant test cases, which allows for coverage. The AI-led system also helps in reusable test cases that help in faster automation with lower maintenance.

ML-based test automation process helps in the actionable decision for product release at the right time to market with high quality. It helps in analyzing code and issues and identify test coverage gaps to deliver code faster.
2. High Quality at Speed throughout the market
Adopting new technologies at a higher rate with efficient supply chains becomes more complicated in the retail industry. DevOps continuous integration / continuous delivery (CI/CD) will become the touchpoint for these retail businesses. It helps in meeting the needs of increasing demands of next-generation customers. It provides improved code quality, IT cost reduction and continuous delivery speed with the constant increase in the releases.

Earlier retail teams were following the waterfall than agile, and now It's DevOps.
With the increasing demand of customers, Retail companies releasing code on a daily and weekly basis by following the DevOps approach.

Using DevOps, eCommerce developers provided a better SaaS experience where consumers need not download software applications' updates. And consumer never realizes sometimes when there is getting an update.

CD/CI pipeline also helps in the release process. It enables different techniques to deploy changes automatically to the production house without any manual intervention.

Therefore, CD/CI helps build and improve software applications with quality and faster time to market for a better consumer experience.
3. Better Customer Experience
Customer experience is the heart of digital success in the retail industry. Increasing adoption of DevOps (Agility) helps the retailer industry fix bugs without damaging the product deployment and releases pipeline.

This agility of DevOps helps consumers experience at the supreme level through fixing bugs and preventing continuous product release with continuous monitoring and testing. For example, no other approach helps in clearing the errors entirely that arise at the time of product development. The DevOps approach helps in continuous monitoring and testing of the overall product deployment release at the right and faster time.

Therefore, DevOps removes the gap between developers and operational team working platforms. Still, it also helps retail companies maintain consumer demands and massively affects the enterprise's ability to influence consumer satisfaction.

Increasing consumer demands driving the retail business services at the highest peak. Anblicks can help you with the DevOps as a service in your retail business services. If you are looking for professionals to optimize performance, operational efficiency, continuous enhancements, better consumer experience, and faster return on investment (ROI), we are here to help!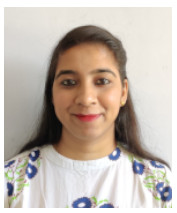 As a part of the Marketing team at Anblicks, Komal Saini focuses on developing, implementing, & managing innovative Inbound, Outbound, and Partner marketing initiatives. She holds an engineering degree in Computer Science. Her hobbies include gaming, digital gadgets, and traveling.