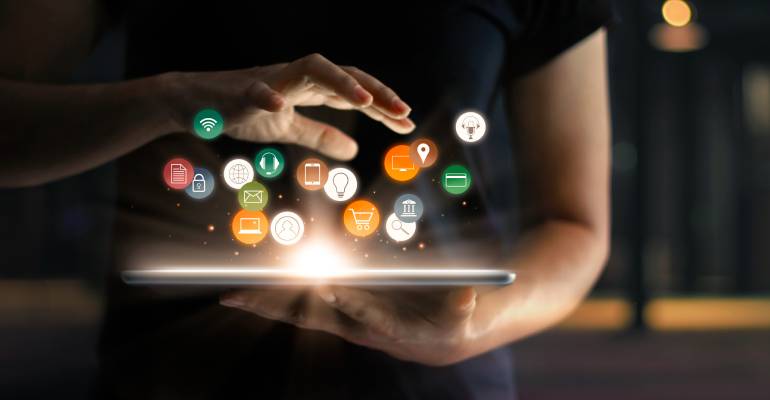 9 Benefits of Intelligent Apps to Increase User Engagement
In today's world, your current application should work more advanced than before. Traditional applications performed only a few predefined functions, but your existing application should be more intelligent, which works as per the user requirement to hunt your competitors. There are several benefits of having intelligent apps that work on your behalf and increase revenue.
You may be thinking, what are those benefits. So, let's get started.
We live in an era where we expect to have innovative technology that can make our lives easier. From the early 2000s, innovations and technologies are moving like a bullet. We all were using mobile phones, but now we called them smartphones. Technology had changed mobile phones' definition when applications came into existence that programmed to make a specific task to perform a particular activity.
As technology grows, we all end-users and businesses expect new features and functionality from conventional mobile apps to make our life more accessible than before. With the rise of Artificial Intelligence and Machine Learning, developers' and app development companies' viewpoints are changed. Apps that can perform smartly and can learn from user behavior.
After blending AI into existing applications, it became Intelligent apps. Artificial Intelligence and Machine Learning have given the traditional app the power and provide users a new platform called Intelligent Apps.
What are Intelligent Apps?
In layman's terms, Intelligent apps are powered by Artificial Intelligence and machine learning, which gives a rich, adaptive, and personalized user experience. With the power of AI, the I-Apps can deliver a robust user experience. By embracing intelligent apps, businesses can provide a better customer experience to the users and gain market position.
The market size of Intelligent apps was USD 7.33 billion in the year 2017 and is predicted to touch USD 46.98 billion by 2023, as per the markets and markets report.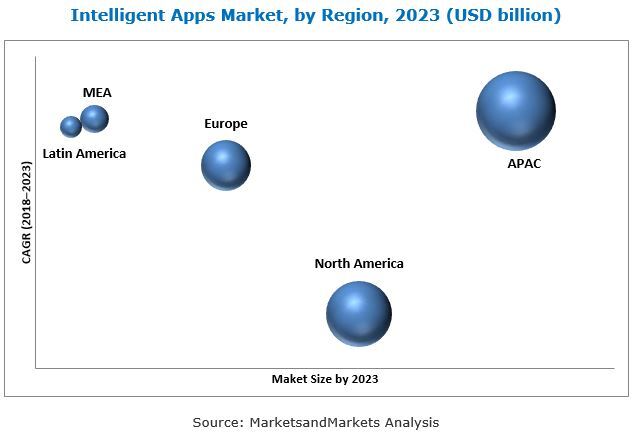 Advantages of Artificial Intelligence Applications (Intelligence Apps)
There are numerous benefits of using a modern intelligent app to ease your work and add value to your business. Let's check it out step-by-step.
1. Action-oriented
While interacting with multiple users, these I-app works smartly and give prompt suggestions to the users. It does not wait for users to decide; instead, it suggests to the user what suits them best. These apps use real-time data to understand user behavior. But yes, the final decision remains on the users. These apps can heavily impact how users make the decision and interact with the application. It helps users to navigate the application effortlessly to make a definitive decision.
2. Adaptive
Since thousands of users will use the app, the expectation of adaptability is obvious. Every user's mind-set is different, so their use. The versatility of the apps plays a significant role. The use of machine learning helps the application adopt some common points that most users act similar actions to provide a better user experience.
3. Driven by Data
The power source of Intelligent apps is data; it is truly dependent on it. Data is an essential part of I-apps, as data serves as the warehouse of information. The I-apps collect data from various sources like websites, mobile apps, IoT sensors, user interaction, etc., & analyze and organize them, thus giving a more immeasurable user experience.
4. Responsive
The app should be responsive, and it is the primary factor for getting better user engagement. Users are the best source of information that an app can get. The user input form could be anything like text, photo, or voice. That's why the app should be highly responsive to understand users' inputs, needs, and behavior for a better user experience. Intelligent apps are very responsive because of AI and machine learning algorithms.
5. Cross-Platform Functionality
Being a smart app, it should have the ability to understand common actions and process the desired output. Also, it should have cross-platform functionality. Here, Artificial intelligence comes into the picture that manages, organizes, and processes the outcome that provides the same user experience on a cross-platform.
6. Context-sensitive
As we know, intelligent apps use users' behaviors and preferences. Based on that, I-apps quickly identify which data is suitable for the user and contrariwise.
Besides that, these apps inform the user about the problem they might be facing with current situations. For instance, the Cleo budgeting app estimates users' expenses and apprises them the spending ability.
7. Smart keyboard inputs
As we all know, the next era would be different. As google's priority is the mobile-first index, and people use voice commands rather than typing on the keyboard.
These apps work smartly, responding to the users' voice, images, gesture movement, etc. that helps the hassle-free user experience.
8. Save time and money
Intelligent apps save users' time and money also on a certain level. These apps are powered by AI and machine learning, which understand users' behavior, and based on that, it suggests the action the user should take. This functionality can save users' time, and also it stops them from making a wrong decision.
9. Helps in business decisions
I-apps work smartly, as they understand the user's behavior and store the data in the backend and provide real-time data and analytics. These data and analytics can help business owners decide what they should do to increase sales and generate more revenue.
Examples of Artificial Intelligence Applications
There are many Intelligent apps available in the app store and play store, but I have collected a few of them trending in the market.
1. Cortana
Cortana is a Windows phone app that is the most popular AI app globally for 2021. Cortana helps you manage your tedious tasks, manage your calendar, send emails or texts, find information, manage lists, and give you reminders.
2. ELSA
Another impressive, intelligent application is ELSA that is also trending globally. ELSA is an educational application that helps you to learn and speak English effortlessly. Over 7M people have used this app to learn English pronunciation.
3. Siri
Siri is the best example of an AI-enabled app that doesn't need too much introduction. With the help of Siri, you can do anything on your apple device. Siri can help you send email or text messages, make phone calls, search for information, and many more.
4. Google Assistant
For android users, Google Assistant is similar to Siri. Google introduced it in 2016 as an AI-enabled virtual assistant. Google Assistant has got famous in a short time. One research said, "Google Assistant runs with 10,000 devices across 1,000 brands."
5. Fyle
Fyle is an AI-powered expense management application. It is available for iOS, Android, and Desktop as well. Many successful businesses are using this app like Royal Enfield, Communicorp, etc.
This app provides real-time data extraction, expense reporting, approval workflows, analytics, ERP integration, etc.
How can Anblicks help?
Anblicks is a cloud data engineering company that helps your business migrate data on the cloud with high-end security. With our certified developers, companies can rely on us. We build conversational AI chatbots that resolve queries with no dependency on humans with our intelligent app expertise. Apart from that, Anblicks help businesses to make an intelligent app using cognitive services. With our strong expertise in data engineering and Microsoft Power BI, we help companies create data visualization apps that turn data into opportunities.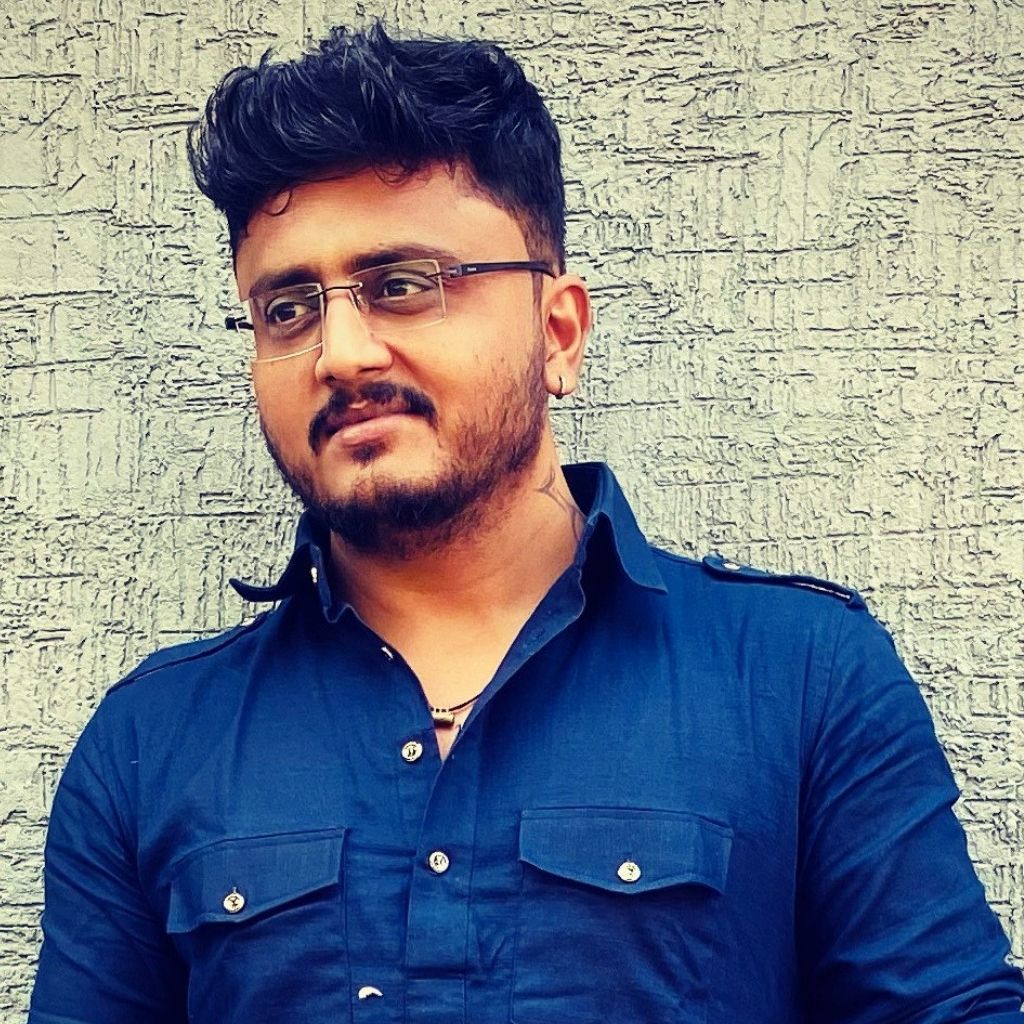 Krunal Vyas is a Sr. digital marketer at Anblicks. He is fond of exploring new technology and research & development. His main interest is to explore how Modern Apps can benefit businesses to enhance user engagement. Besides, he likes to share his knowledge by writing meaningful content to educate the audience about Modern Applications.