Dallas, Texas, United States, May 11, 2023 – Anblicks, a leading Data and AI company specializing in data modernization and transformation, is pleased to announce that Mr. Anil Bariki has joined the company as Chief Data and Analytics Officer.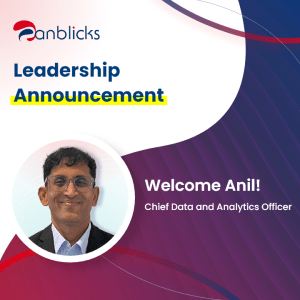 With over 26 years of experience in the industry, Mr. Bariki is a seasoned professional in the field of data and analytics. He has worked with some of the biggest names in the industry and has been recognized for his contributions to the field.
"We are glad to have Anil Bariki join our team as Chief Data and Analytics Officer. His expertise in data and analytics will be instrumental in driving our customers towards AI enablement," said Mr. Kumar Kanakamedala, Co-founder & Chief Executive Officer of Anblicks.
As Chief Data and Analytics Officer, Mr. Bariki will be responsible for leading Anblicks' data and analytics practice, including strategy, implementation, and execution. He will work closely with the company's leadership team to drive business growth and deliver value to clients.
"I am excited to join Anblicks and work with such a talented team. I look forward to leveraging my experience to help the company continue to grow and deliver cutting-edge solutions to our clients," said Mr. Anil Bariki.