Powering Smart City Solutions
with AWS IoT & GovCloud(US)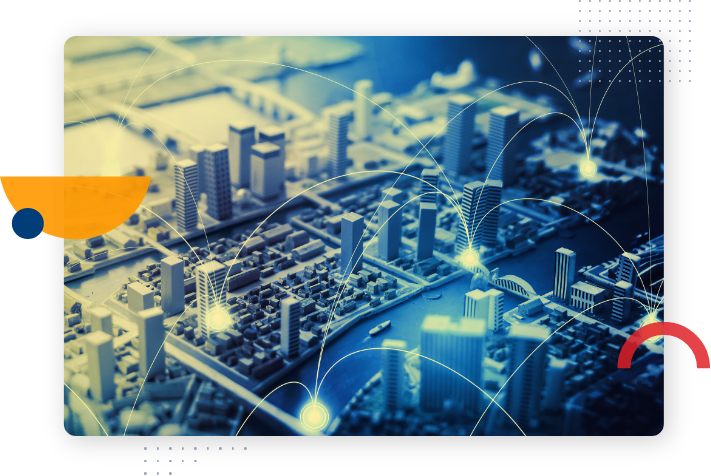 Smart city and streetlight IoT platform helps cost savings with migration of 100+ servers and 1000s of databases to AWS.
Anblicks hosted a webinar, "Powering Smart City IoT Solutions on AWS & GovCloud," on Jan 25, 2023 with Ubicquia and AWS. The webinar will cover various business use cases along with implementation details and best practices driving smart city and IoT solutions with the highest level of data security standards.
Ubicquia offers cities, utilities and mobile operators a smarter, simpler, more cost-effective way to deploy and monitor critical infrastructure. This is where the AWS platform will be helpful for tracking data storage, communication, safety, and collaboration across different teams. 
The AWS GovCloud (US) enables Ubicquia to provide government customers access to public and private clouds to further increase agility and security. This secure platform allows Ubicquia customers to support their US government compliance requirements, including the International Traffic in Arms Regulations (ITAR) and Federal Risk and Authorization Management Program (FedRAMP) High baseline requirements. 
Learn about smart city business use cases from Ubicquia's Ronald Smith, VP, Software Development and Gregory Walters, Director, Software Engineering. Deploying multiple smart city infrastructure devices on one pole or adding more poles is inefficient and unsightly.
Find out how cities can put a

multi-use platform on one streetlight

to:
Reduce Energy Costs
Ensure public spaces are well lit
Expand Public Wifi
Monitor and optimize Traffic on the roads
Detect unusual activity
Integrate video and data with public safety departments
Monitor Air Quality
During the webinar, Anblicks' Jayesh Prajapati, Director-Delivery,

discussed

the following: 
Multi-tenant IoT platform along with dashboard/control panel for end customers
Best practices for Migrating 100+ servers from GCP to AWS & AWS GovCloud

Central Data Monitoring Platform built on AWS for monitoring 100s of servers, 1000s of databases and millions of IoT transactions

 

How to setup Managed Support for Infrastructure, CloudOps and Application support
AWS' Jeff Friedman, Business Development Manager Rahul Kochhar, Partner Management SA

discussed

the following:
AWS Solution Offerings

 

AWS GovCloud

 

AWS IoT and Smart City Competency Program
This
webinar will be beneficial

to those who are:
Planning to build or building Smart City applications on the cloud

 

Building Multi-tenant, complex data platform on AWS

 

Building a Highly scalable IoT streaming data platform to process millions of transactions per day

 

Looking for cost savings by leveraging AWS Cloud, cloud-native services, and data components

 

Building a secure data platform on Cloud which comply with FedRamp HIGH baseline standards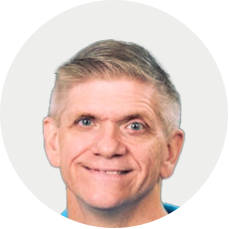 Ronald Smith
VP of Software Development, Ubicquia
Ronald Smith has more than 35 years of experience in software development. He is a strategic engineering team leader, key work-product contributor, team builder, and coach for software engineering teams. He also orchestrated work of over 140 engineers in 5 geographically diverse locations.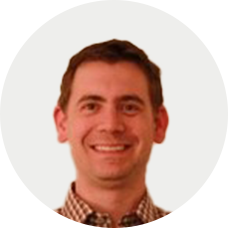 Gregory Walters
Director of Software Engineering, Ubicquia
Gregory Walters has over 20 years of experience in software engineering. He is a top-performing, data-driven Software Engineer/Architect with expertise in Android, iOS, and Server Platforms. He is an Innovation Leader with the ability to quickly adapt to new technologies and evangelize those that are relevant to the business.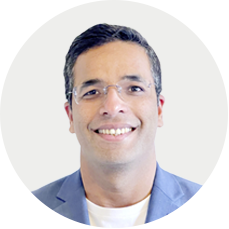 Rahul Kochhar
Partner Management SA​
Rahul is a Senior Partner Management Solution Architect at AWS. Rahul works with AWS Partners globally to help them build differentiated business and solution that deliver Customer Outcomes. Rahul brings 20 years of Global Enterprise technology experience and works with Partner and customer leadership to build solutions and strategies on AWS leveraging AWS Partner Network (APN) resources.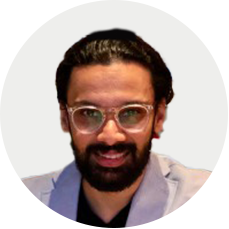 Ali Asad Hasan
Partnership Lead, IoT and Smart Cities
Ali Asad Hasan leads WWPS partnerships for IoT and Smart Cities at Amazon Web Services. He is responsible for building and supporting the AWS partner ecosystem for the Internet of Things – Smart Cities vertical. This includes partner enablement efforts around AWS IoT adoption and joint go-to-market efforts.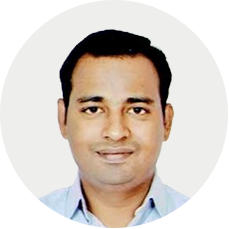 Jayesh Prajapati
Director-Delivery, Anblicks Inc.
Jayesh Prajapati has more than 16 years of experience in the IT Industry. He has been performing the role of Software Architect and focused on open-source technologies. He has worked with customers in IoT, HighTech, and Hospitality domains. He has specialized knowledge of enterprise content management and has written a book on the subject.