Industry Solutions & Accelerators
Accelerate time to deployment and reduce risk using Anblicks Solution Accelerators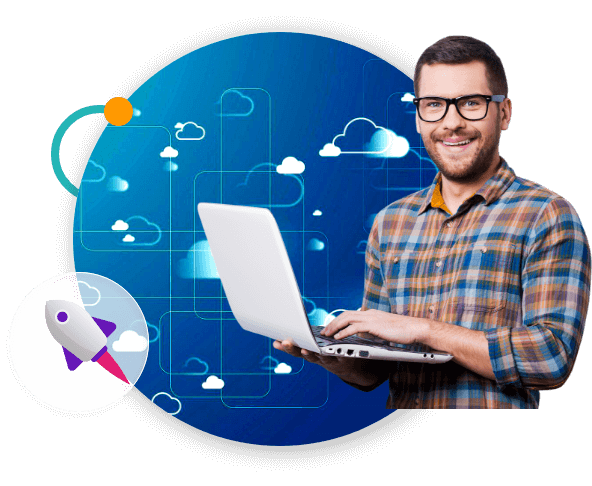 Solution accelerators are ready-to-use business application components that help you develop custom software solutions quicker. The components act as building blocks for your software and address common business challenges.
The Anblicks Solution Accelerators (ASA) are fully functional end-to-end solutions that tackle the most common and high-impact use cases that our customers are facing. Solution Accelerators are designed to help Anblicks customers go from idea to proof of concept (PoC) in less than 2 weeks.
Here are three benefits of using our Accelerators when developing custom software:
Accelerate Time to Deployment
Address Common Business Challenges
Reduce Development Risks
CustomerAI - Customer Insights
Predictive Marketing Solution to increase sales, reduce marketing costs and to retain your valuable customers. Retail customer analytics Data App, built on Snowflake using AI/ML.
Explore
LendingAI - Financial Analytics
Risk scoring tool designed for Non-Banking Financial Companies and Insurance Firms to accelerate decision making.​
Explore
DevOpsX - DevOps Accelerator
Accelerates the DevOps journey with a pre-built, templatized, best practices-driven framework. Includes kick-start templates for IaC and CI/CD for Snowflake data pipeline stack on Azure and AWS.
Explore
ADQT - Anblicks Data Quality Tool
Anblicks' open-source based Data Quality Tool, enables shift-left approach for Proactive data monitoring. Integrated with Snowflake's data pipeline for testing the data in motion.
Explore
ADF-CDF - Config Driven Framework
Azure Data Factory – Config Driven Framework: No-Code enterprise ETL/EL Framework, to accelerate and automate the data ingestion into Snowflake using Azure Data Factory.
Explore
CCM - Cloud Cost Management
Cloud Cost Management: Optimizes cloud costs by identifying the underutilized resources in multi-cloud, multi-vendor accounts. Provides spend analysis across Azure, AWS and Snowflake.
Explore
Hadoop 2 Snowflake - Migration
Migrates Hadoop Hive/Impala databases to Snowflake. Provides self-service analyzer for estimating and planning the efforts. Saves time and reduces risks with migrating data to Snowflake.
Explore
CapptixAI - Support Center Analytics
AI-Powered Customer Interaction Analytics Platform for contact centers to capture the Voice of the customer (VoC). Improves customer retention and Call Center Agent's performance.
Explore